U

F

O

ticketing platform
integrated computerized platform for the movie and entertainment industry which seeks to solve the issues involved in the management of the Agreements, Collections, Settlement and Business Intelligence amongst various stakeholders, which includes
a. Content Owners - Producers/Distributors
b. Content Users - Exhibitors (Single theatres/Chain Owners)
c. Deal Enablers - Agents/Sub agents
d. Government Agencies
The
U

F

O

ticketing platform
exchange framework boasts of being the only commercial settlement platform of its kind that provides a guarantee of payments and settlements to its subscribers.
Its complete end to end solution makes it a unique platform for a transparent movie business transaction, settlement solutions and real time analytics report generation.
The various unique applications of the whole
U

F

O

ticketing platform
exchange system explained below, offers unmatched functionalities to serve individual purposes of each stakeholder.
U

F

O

ticketing platform
Key Components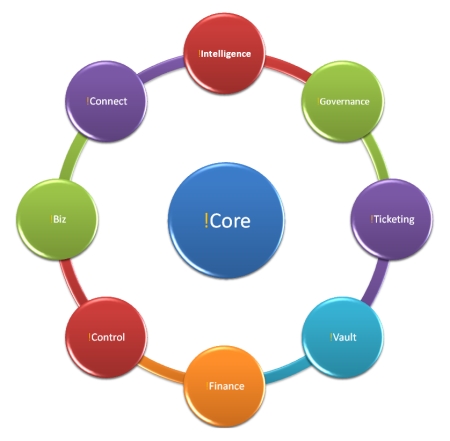 !

Ticketing

- It is comprehensive, non conventional Box Office Ticketing Point of Sale (POS) Hardware and Software solution provided free of cost to the exhibitor. This is a fully functional ticketing solution that incorporates theater level accounting, concessions management, support for multilevel taxation, and theater level analytics.

!

Intelligence

- The business intelligence component that consists of role based dashboards (window showing data in charts & graphs), ad-hoc and predefined reports allowing real time analysis of ticket sales by region, time period and theatres. This component also generates reports on trend analysis, etc.

!

Biz

-This is a business to business tool that allows two or more stakeholders (Distributors, Producers, Exhibitors, Government) to have an online conversation through its unique features of announcements, discussion board and messaging .it's a business management component that allows the process of creating !Pact ( or the commercial agreement between two stakeholders ).

!

Governance

- This is a taxation and governance component which is tightly integrated with government agencies and its systems. It provides a government login for accessing various analytical reports in government approved formats to the central and state authorities.

!

Vault

- Repository of movie related information provided by the content provider and used for business intelligence, reporting and searching.

!

Connect

- This is the most important component of

U

F

O

ticketing platform exchange. It comfortably integrates with any other 3rd party ticketing software and connects it to

U

F

O

ticketing platform databases. It also connects and transfer online data of Box Office Consoles (iTicket) and management consoles.

!

Finance

- This is the finance and accounting component that allows instant settlement and accounting for each stakeholder as the movie sales are closed. It also avoids any manipulations of box office collections information.

!

Control

- Allows for the remote management of the Point of Sale Box Office Terminals and prevents any downtime for the network